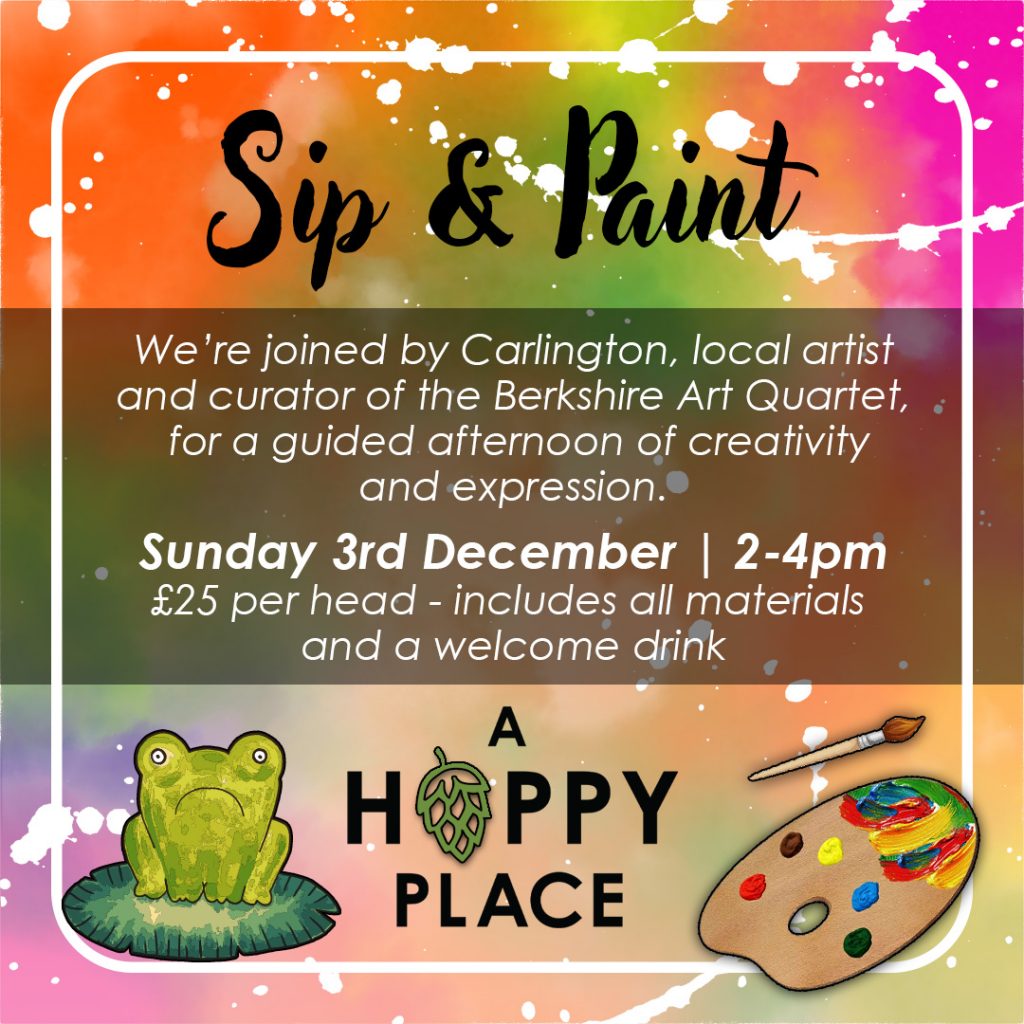 For the first time at AHP Maidenhead, we are hosting a ticketed paint workshop hosted by Carlington of the Berkshire Art Quartet (whose art is currently on display at our sister company taproom, the Indie Rabble arch)!
£25 per head will cover all of the equipment and teaching, plus a welcome drink.
Carlington will lead an afternoon of creativity on Sunday December 3rd from 2pm. Spaces are limited so book in fast!