RSVP to Maidenhead's First Birthday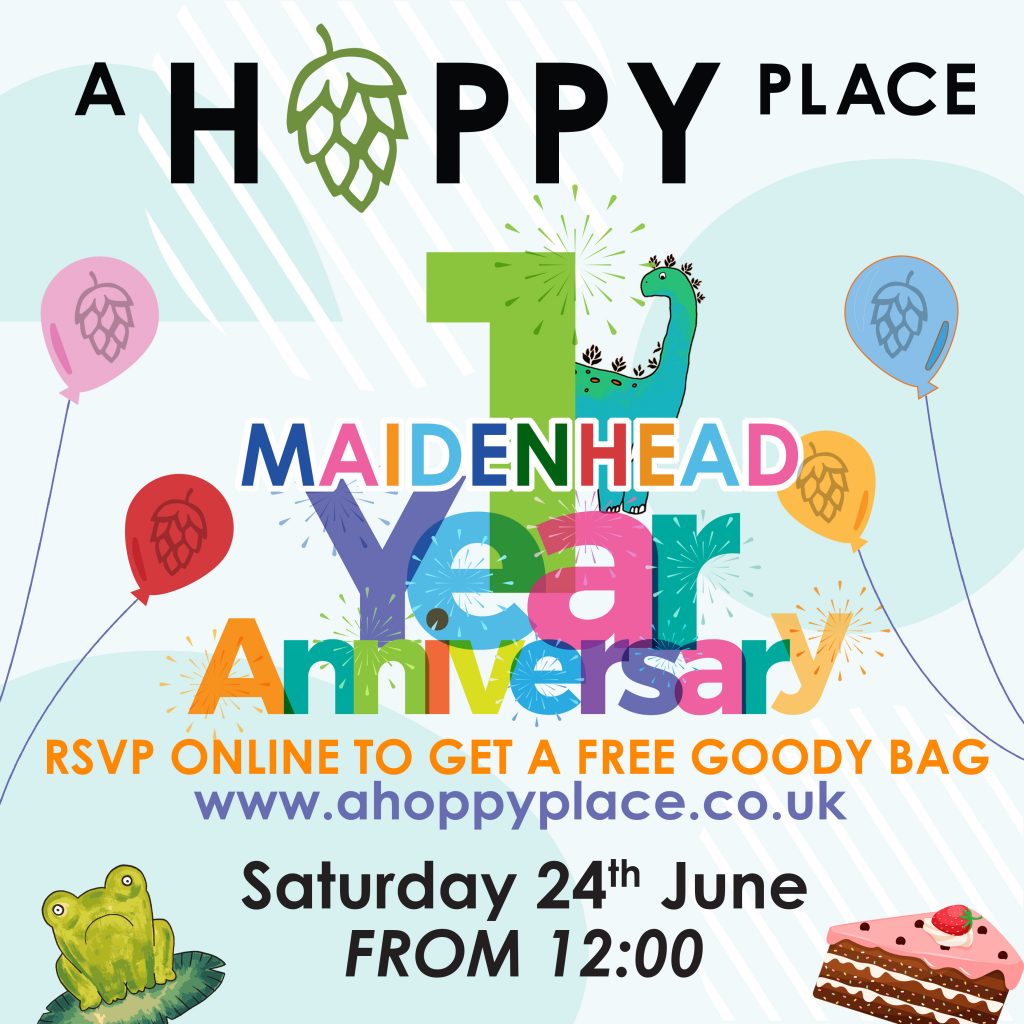 Maidenhead celebrates it's first anniversary on June 24th and we'd love for you to join us.
It is remarkable to think this time last year we were furiously painting and assembling furniture in anticipation of launching our second Hoppy place. And yet, here we are just a few days away from it's first anniversary. And we want to celebrate with you!
We will be partying all day, but we'll also be giving the first 40 people to RSVP online a gift bag with some party accessories and whatever else we can rustle up.
There will be special beers on including some exclusive INDIE RABBLE collab action for the very first time and perhaps, just perhaps the return of something dark and silly from Tartarus, amongst others.
But the gift bag will be exclusive to RSVPers, so make everyone around you envious with some swag whilst partying in the (hopefully!) sun with us. Grab a spot below. RSVPing is free, it just helps us plan numbers!
EDIT: ALL THE GIFT BAGS HAVE GONE! BUT PLEASE DO RSVP SO WE KNOW NUMBERS. THE MORE THE MERRIER
See you soon and thanks for sharing our journey with us!