New Years Eve at A Hoppy Place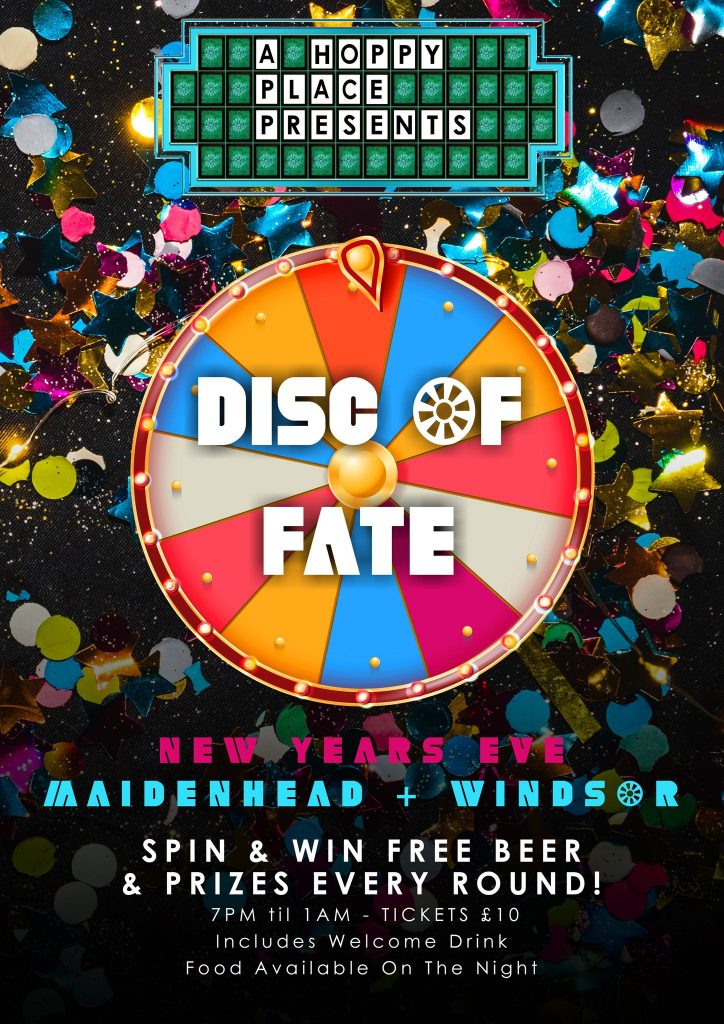 A Hoppy Place presents…DISC OF FATE – New Years Eve with a little more… Fortune…
Celebrate the end of 2022 with beer, food, and a silly competition! DISC OF FATE.
Running in both Windsor and Maidenhead: Spin to win! Every bar order comes with the opportunity to spin the DISC OF FATE and play a game that has NO obvious resemblance to any IP protected game WHATSOEVER. It's just a wheely good game of fortunes.
Street Food will be provided at both sites.
Will you win a free drink? Snack? A round for your mates? Or will you be forced to by a HALF FOR THE STAFF? The horror! Well, no one's FORCING you to spin!
It'll be all this, alongside a Rock themed new years playlist, and all of the amazing craft beer (plus wines, spirits, Prosecco and softs for them that prefer it) you know and love us for. Dress to impress, unless you don't want to.
Good beer. Good tunes. Good games. Good people. Good riddance to 2022.
See you there!

Buy your tickets below, or at either bar.