Get in touch…
Speak to Naomi, Dave or Jason.
Tel. +44 01753 206802
Email: beer@ahoppyplace.co.uk
Opening Hours

Tues: 12:00-21:00
Weds: 12:00-21:00
Thurs: 12:00-22:00
Fri: 12:00-22:30
Sat: 12:00-22:30
Sun: 12:00-20:00
Monday: CLOSED
2021 Seasonal Opening Hours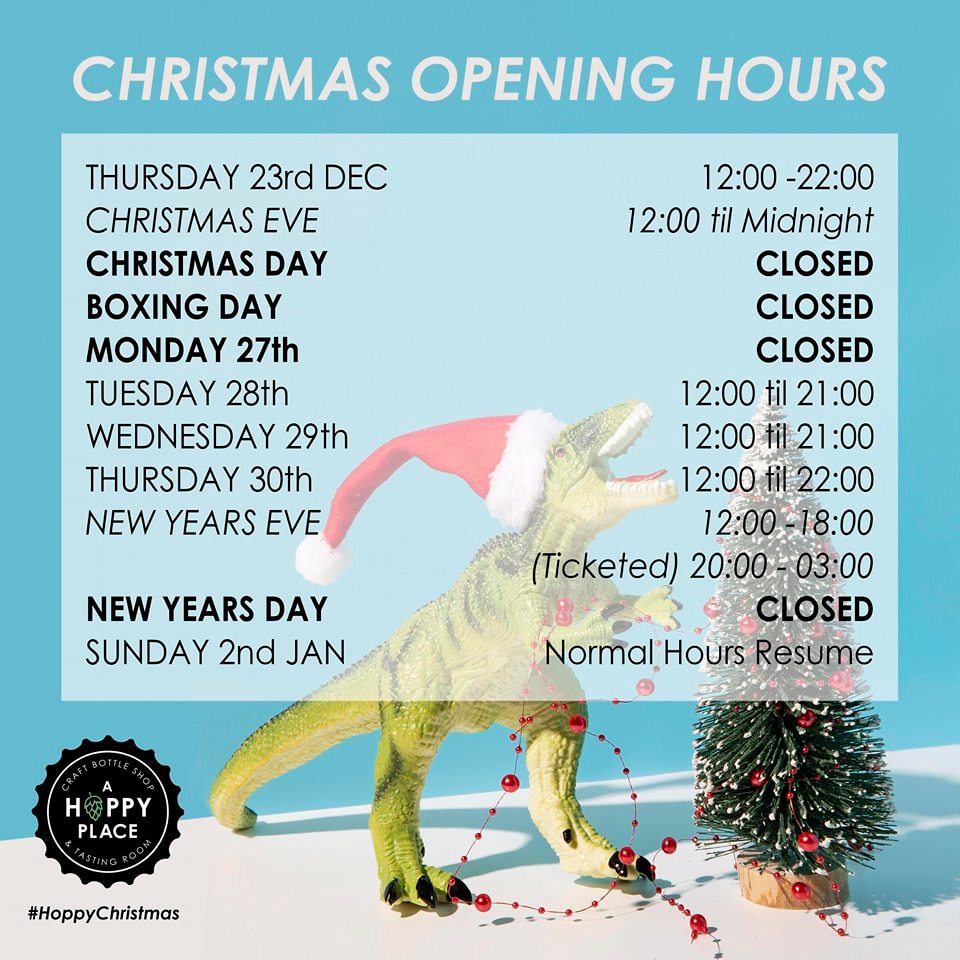 2021 Delivery Schedule
Orders picked on ANY day we are closed will be processed starting the next working day and shipped after any bank holidays if applicable.
Your last guaranteed Christmas Delivery is Mon, 20th December.
Location
We are here!

11, St Leonards Road,
Windsor,
Berkshire
SL43BN