Beer School at A Hoppy Place
?‍? BEER SCHOOL IS BACK ? And for the first time – in Maidenhead as well as Windsor
ORDER TICKETS RIGHT ON THIS PAGE, BELOW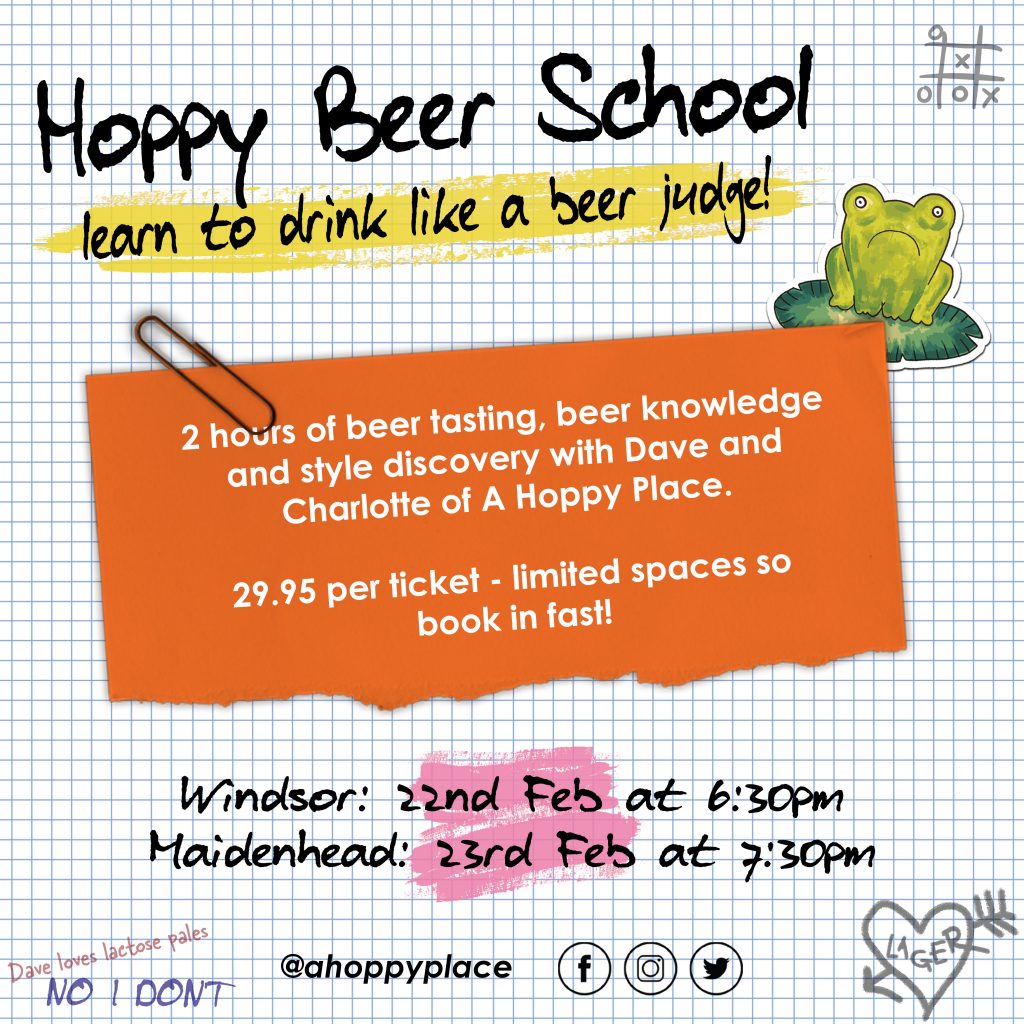 Let's get Educational with 2 hours of drunkenness! It's time for BEER SCHOOL.
Weds 22nd and Thurs 23rd sees the return of our beery education programme hosted by Dave and Charlotte. Beer school is 2 hours of drinking, eating, and learning about beer – hosted by IBD qualified brewer and beer sommelier Dave, one of our Hoppy co-owners, alongside qualified beer judge and practicing Cicerone Charlotte.
We're inviting just 16 people per night to learn about:
?Beer's 4 main ingredients, and how to taste beer like a beer judge, with a tutored tasting of various beer styles…
?You'll also learn a little about the history of beer, and all whilst trying at least 8 different beers including lagers, pale ales, stouts, and more.
This super limited group size of just 16 people per session means you'll get to ask any and all questions about beer and beer styles, whilst making friends and drinking fantastic beer.
Of course, another big part of beer curation is food matching! We'll also introduce a number of snacks to keep you filled through the evening, and give you some information on what pairs well with what.
Starting at 18:30 on Wednesday in Windsor, and 19:30 in Maidenhead on Thursday. Running through to close.
Includes welcome drink, at least 8 rounds of beers, and food. You'll get drunk. Do not drive!


ORDER YOUR TICKET BELOW