Exclusive: Siren's 10th Anniversary. Vertical Maiden Tasting with Siren Craft Brewery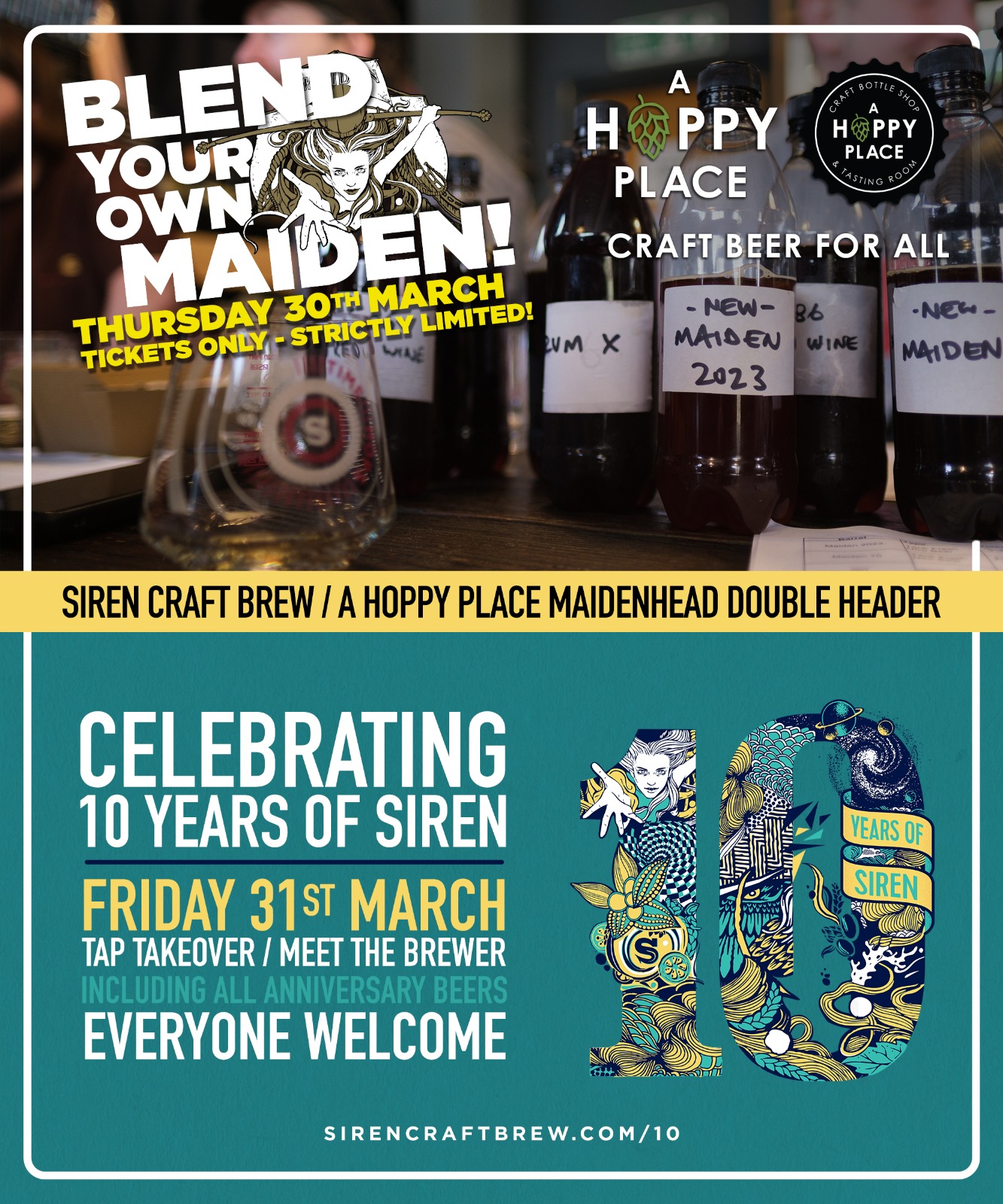 Starting at 19:00 on Thurs, 30th March.
As part of their 10th Birthday Celebrations, join the Siren Craft brew team for an exclusive vertical tasting and blending session at AHP Maidenhead
Drink three iterations of Maiden, from 2019 to 2022, and even more excitingly, be taken on a blending session, mixing and matching a range of exclusive barrel editions. This is an experience usually reserved only for the Siren team themselves as each year's iteration is released, so to be the host venue for its first stint on the road is an honour.
Understand how the beer changes over time as part of 3 hours sat down with Siren's brewers including manager of Siren's barrel aging project, Steve Hoile.
Experience the Sherry and Umami like qualities of the older release alongside the freshness of the 2022 release and get a feel for the effects of positive oxidation
Session includes:
3 pours of Maiden, from 2019 to 2022
A selection of exclusive barrel-aged samples curated by Steve and the team, to taste and blend.
An exclusive Siren 10th anniversary glass to take home with you
This intimate session is strictly ticketed only, and will be attended by Co owner and beer judge Dave, SIBA beer judge Charlotte, as well as the Siren team and will be run by Siren – at A Hoppy Place
More on Siren's Barrel aging programme
Don't take our word on the value of this session, here's what Siren have to say about their barrel aging programme:
The first ever beer we produced entered our barrel aging programme. Maiden (our anniversary project) was the first beer we ever brewed and went into various barrels with the sole idea of experimentation and exploration. We don't use everything that goes into barrel, we use what we feel gives us the best expression of the beer we can make the following year.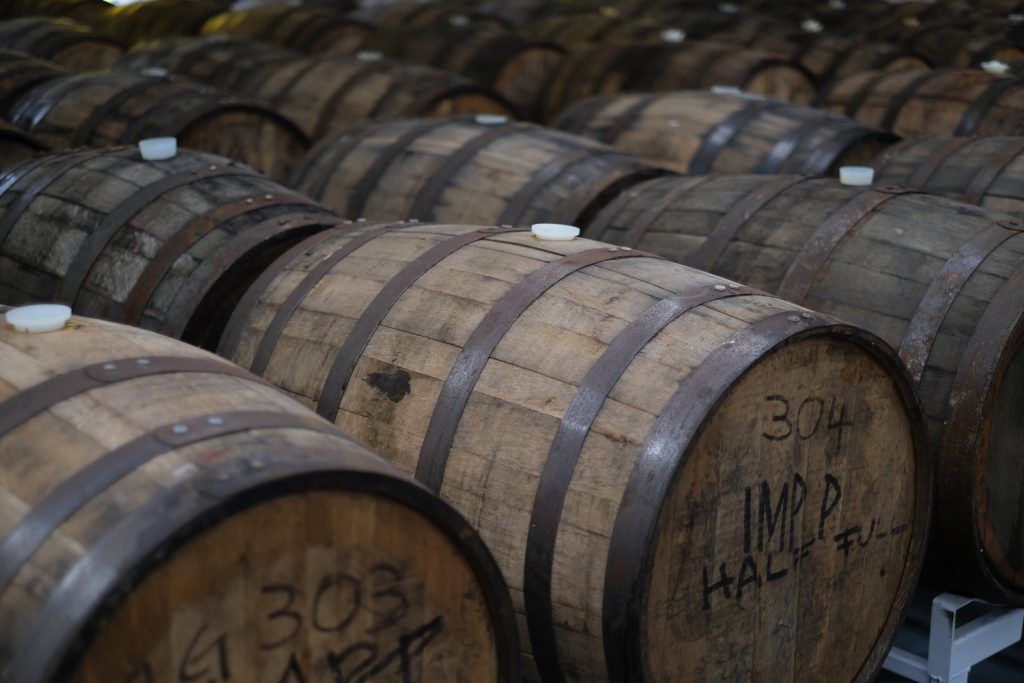 [we use] Predominantly Oak, nearly all of the barrels we have are ex spirit or wine, including gin, bourbon, rum, Pedro Ximinez, Red Wine, White Wine, Sauternes etc. We have a few copperages we have been talking to about building brand new barrels with different wood, but this is still in the very early stages
The wood itself can have a huge influence in the beer, for instance staves made of the base will add more vanilla notes, whereas from the tops of the tree will add more tannins. Oak from one country will provide a different level of richness to another. If it is the previous liquid you are looking to get the flavour notes from, even that can make a big difference, one bourbon for instance can provide very different flavour profiles to another.

Just 16 tickets available
Join us to experience the different barrels and their impact on the beer over this three hour evening.
This is part of a weekend celebrating Siren's 10th anniversary including also on Friday 31st of March our Siren meet the brewer and tap takeover showcasing their birthday beers.
Buy your tickets now: